Kruger Holding is a security firm, weapons manufacturer and a resource mining giant. Kruger Holding is the largest and most influential corporation within the Conglomerate. A Kruger has occupied the Conglomerate Director Chair for ten out of fourteen Fiscal Years since the Conglomerate's rise to power and KrugerSec personnel constitute the main bulk of the security forces enforcing order within Cascadia.
Kruger Security
Edit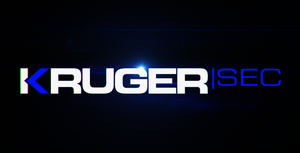 For the KrugerSec enemies, see the enemies article.
Kruger Security also known as KrugerSec and KSec, is a private security subsidiary of the Kruger Holding firm owned by Gabriel Kruger and is the security arm of the Conglomerate. They presumably fulfill the role of law enforcement in the City of Glass, despite being a private organization.
External Links
Edit